ABOUT US.
As seen in Duluth Trading Company - Alaska Hard Gear, Channel 2 KTUU News, Swing the Fly Magazine, Fish Alaska Magazine, My Alaskan Fishing Trip, Trout Unlimited, Gary Lewis Outdoors, Save Bristol Bay , KeepEmWetFishing, Fishing TV (World Fishing Day) and the TV Show State Plate!!
HEY THERE!
WE ARE JACKIE AND DAVE. WE ARE SUPER PASSIONATE ABOUT OUR ROLE AS FISHING GUIDES AND PROVIDING THE BEST GUIDE SERVICE ON THE KENAI PENINSULA WE CAN, NAMELY THE KENAI AND KASILOF RIVERS NEAR COOPER LANDING, STERLING, SOLDOTNA AND KENAI, ALASKA! WHEN YOU CALL TO BOOK YOUR guided fishing TRIP, YOU'LL BE WORKING WITH YOUR FISHING GUIDE FROM START TO FINISH. WE ANSWER THE PHONES AND ROW THE BOAT!
IN THE MOST UNLIKELY OF CIRCUMSTANCES, WE WERE BROUGHT TOGETHER AND INSTANTLY REALIZED THAT WE SHARE A MUTUAL PASSION FOR FISHING AND WILD, DOMESTIC AND ANADROMOUS RAINBOW TROUT AND SALMON. TOGETHER, WE CREATED "COOPER LANDING FISHING GUIDE, LLC" TO LIVE OUT OUR DREAM OF SHARING OUR LOVE FOR THE KENAI RIVER AND FISHING THE VARIOUS RIVERS OF ALASKA ON GUIDED FISHING TRIPS WITH VISITORS FROM AROUND THE GLOBE. THERE AREN'T MANY DAYS THAT GO BY THAT WE AREN'T FISHING OR THINKING ABOUT FISHING.
WE WAKE UP EVERY DAY KNOWING WE HAVE THE JOB OF OUR DREAMS AS FISHING GUIDES! THIS GIVES US THE SPECIAL OPPORTUNITY TO COME UP WITH UNIQUE WAYS TO GIVE OUR GUESTS THE BEST GUIDED FISHING EXPERIENCES WE CAN.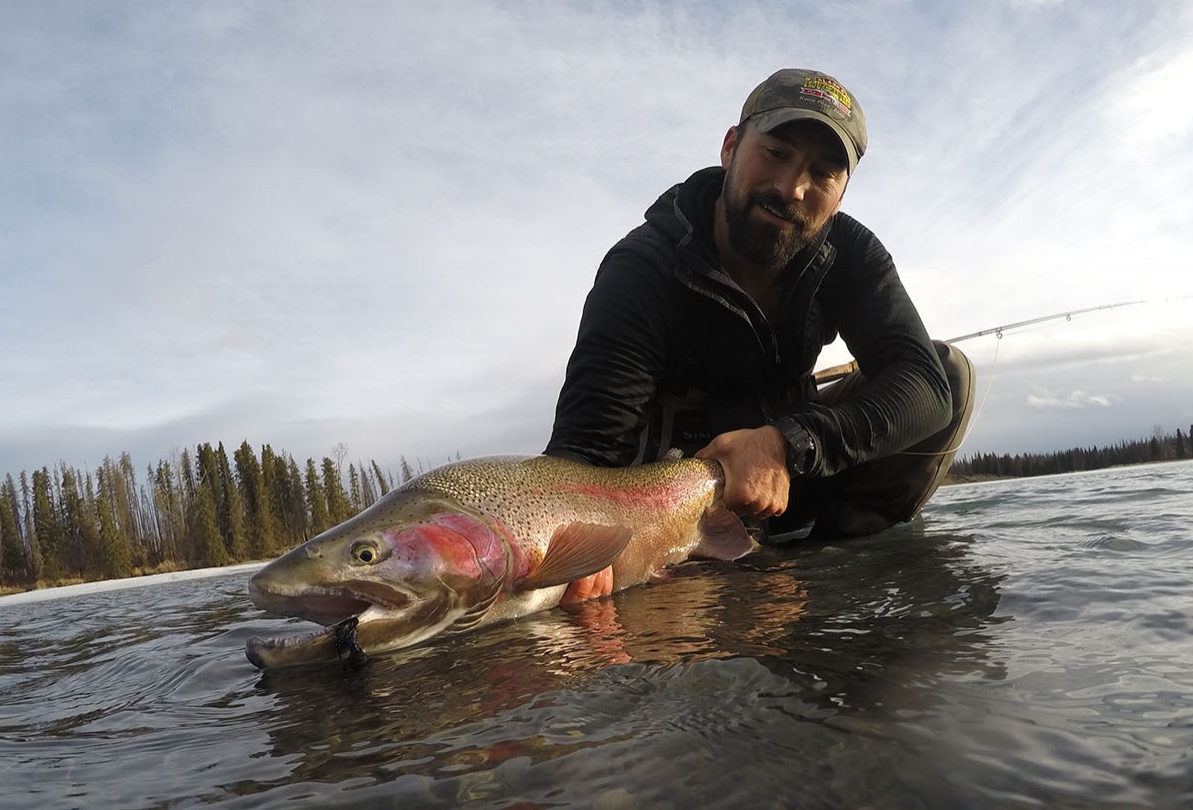 Owner/Head Guide David Lisi
Cooper Landing, Alaska is David's home where he is a fishing guide and trout bum. Spring 2020 marks the 6th year of guiding for Dave on the Kenai and Kasilof Rivers and the 4th year of business for Cooper Landing Fishing Guide, LLC. On any given day, you will most likely find Dave on the banks of the Kenai spey fishing for trophy rainbow trout. Dave spent most days of his youth wading the waters of upstate New York fishing for smallmouth bass, muskie, pike, walleye, steelhead and salmon. His journey to Alaska was sparked by a chance fishing trip on the Salmon River in New York where Dave was invited up to Alaska to fish the mighty Kenai River. At that time, Dave thought fishing Alaska was a pipe dream and didn't arrive in Alaska until several years later. Once in Alaska, Dave fell in love with the Kenai's mystical waters and the amazing fishing opportunities. He began his guiding career almost immediately by enrolling in the Kenai River Guide Academy a week after he moved to Alaska and found a place to call home. Cooper Landing Fishing Guide, LLC was built with the goal of sharing the love and passion Dave and Jackie have for the Kenai River and the fish that live here.
Owner/Head Guide Jackie Bowman
Whether it be the rivers and lakes of Wisconsin where she was born and raised, the waters of Bristol Bay and creeks of Southwest Alaska where she fell in love with the state or her current locale overlooking the Kenai River, water has always been home for Jackie. An avid fly fisherwoman and conservationist, she strives to inspire passion for both, particularly related to anadromous fish species.
LICENSING, INSURANCE & PERMITS
COOPER LANDING FISHING GUIDE, LLC OPERATES GUIDED FISHING TRIPS ON THE KENAI RIVER AND KASILOF RIVER. WE ARE: *FULLY INSURED*ALASKA BUSINESS LICENSE*KENAI RIVER GUIDE ACADEMY CERTIFIED*ALASKA FISH AND GAME PERMIT*FIRST AID AND CPR CERTIFIED*U.S. COAST GUARD MERCHANT MARINER*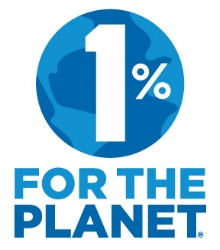 ENVIRONMENTALLY RESPONSIBLE.
AT COOPER LANDING FISHING GUIDE, LLC, WE DONATE 1% OF OUR GROSS ANNUAL SALES TO HELP SAVE THE PLANET. WE ARE MEMBERS OF A GLOBAL NETWORK OF BUSINESSES THAT RAISE OVER $175 MILLION A YEAR TO PROTECT THE ENVIRONMENT. PLEASE VISIT WWW.ONEPERCENTFORTHEPLANET.ORG TODAY TO FIND OUT HOW YOU CAN HELP!